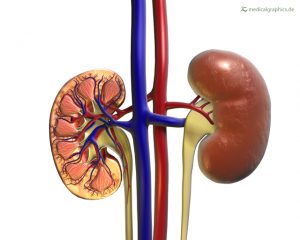 Sista avsnittet före semestern är kort. Efter sommaren hoppas jag kunna återkomma med nya ämnen, och förhoppningsvis några intressanta gäster.
Idag utmanar jag en gammal medicinsk sanning – nämligen att DT med kontrast orsakar njurskada hos patienter, särskilt om de har nedsatt njurfunktion sedan tidigare.
Referenser:
Rao, Q. A., & Newhouse, J. H. (2006). Risk of Nephropathy after Intravenous Administration of Contrast Material: A Critical Literature Analysis. Radiology, 239(2), 392–397. https://doi.org/10.1148/radiol.2392050413
Väldigt få studier gjorda med matchade kontrollgrupper. I de studierna sågs ingen skillnad med eller utan kontrast.
McDonald, J. S., McDonald, R. J., Comin, J., Williamson, E. E., Katzberg, R. W., Murad, H. M., & Kalimes, D. F. (2013). Frequency of acute Kidney injury Following intravenous contrast Medium administration: A Systematic Review and Meta-Analysis. Radiology, 267(1), 119–128. doi:10.1148/radiol.12121460/-/DC1
Metaanalys av 13 studier, 26000 patienter. Ingen skillnad i njurskada, dialysbehov eller mortalitet mellan patienter som fick respektive inte fick kontrast.
McDonald, R. J., McDonald, J. S., Bida, J. P., Carter, R. E., Fleming, C. J., Misra, S., et al. (2013). intravenous contrast Material–induced nephropathy: Causal or Coincident Phenomenon? Radiology, 267, 106–118. doi:10.1148/radiol.12121823/-/DC1
Retrospektiv analys av 157000 DT-undersökningar av 53000 patienter, indelade i riskgrupper baserat på kreatininvärde. Ingen skillnad i risk för njurskada efter undersökningen som kunde förklaras av kontrastmedel.
Delundersökning av 4000 patienter som hade undersökts två gånger – en med och en utan kontrast. Ingen oberoende risk för njurskada av kontrastmedel, oavsett vilken ordning undersökningarna gjordes.
Internetmedicins artikel om kontrastmedelsutlöst njurskada – http://www.internetmedicin.se/page.aspx?id=5495
Podcast: Play in new window | Download